What makes us different from other vets in Peterborough & Northants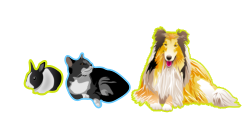 superb facilities
In 2005, we opened our innovative veterinary centre situated in a modern purpose built facility near Oundle.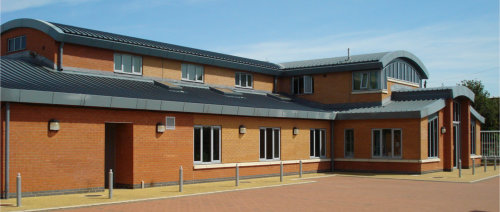 This spacious building features a large floodlit car park, Large air conditioned Reception and three spacious Consulting rooms, Stainless steel and walk in kennels with heated floors, separate wards for cats and dogs, an Isolation ward for individual treatment, air driven dental equipment (just like your dentist), two operating theatres and an extensive in-house laboratory service for fast results, Separate Diagnostic imaging Suite with X ray and ultrasound, and the latest in Sterilisation equipment for our operating facilities.
We regularly steam clean our floors and our kennels as part of our ongoing commitment to Biosecurity. Our facilities provide total peace of mind that your pet will benefit from the latest in veterinary treatment and equipment. More information & pictures on our Facilities Page.
family values
We are a family owned & run independent practice led by Zoe North who was brought up locally in Northamptonshire. New Lodge is not part of a large group or chain of corporate practices like many vets in Peterborough & Northants. We are proud to offer continuity of service where we really get to know you and your pet. More information & pictures on our Team Page.
a warm welcome
Our small but dedicated team is friendly, welcoming and very open to pet owners who would like to look around or ask questions before registering. We offer tours of the facility, but would ask that an appointment is made to ensure we are able to spend time with you and answer any questions that you may have.
value for money
Our consultations and treatments are keenly priced and we have regular special offers, often on the most popular pet services and retail items. Some of our Nurse led clinics are free of charge to registered customers from kitten and puppy checks to our more senior patient clinics. We are always happy to provide estimates and pricing information before you commit to any specific treatments.
Looking for a vets in Peterborough or Northants?
THEN CALL US TODAY on 01832 270201 TO GET A QUOTE FOR TREATMENT, FOR A PERSONAL TOUR, or TO REGISTER YOUR PET