Surgery Hours at New Lodge Vets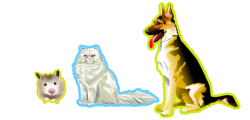 Vet consultation
Weekdays
9.00am to 10.30am
4.30pm to 6.00pm
Saturdays
9.00am to 12.00pm
NB. We are closed on Sundays, and on Bank Holidays. Please check our phone message for latest opening times.
Reception
Weekdays
8.00am to 7.00pm
Saturdays
8.00am to 12.00pm
Nurse clinics
Weekdays
8.30am to 10.00am
2.45pm to 3.45pm
4.30pm to 5.00pm
Saturdays
9.00am to 12.00pm
Operations
Weekdays
11.00am to 3.00pm
Our patients are admitted in the early morning for operations to take place during this approximate time slot.
Phone
Looking for a vets in Peterborough or Northants?
THEN CALL US TODAY on 01832 270201 TO GET A QUOTE FOR TREATMENT, FOR A PERSONAL TOUR, or TO REGISTER YOUR PET