Appointments at New Lodge Vets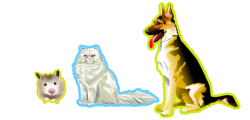 Consultations with the Vet and Veterinary Nurses are by appointment only. We accept booking by telephone on 01832 270201 or in person at reception in advance.
Reception is open
Weekdays:
8.00am to 7.00pm
Saturdays:
8.00am to 1.00pm
We use an appointment system to try to ensure that our consultations run on time, keep waiting times to a minimum, and to help prioritize cases that need to be seen urgently. We can generally find a slot in our appointments to suit your needs. Our consultations are normally of15 minute's duration, longer than some other vets. This enables us to take time with you and your pet.
Consultation hours
Weekdays
9.00am to 10.45am
4.30pm to 6.45pm
Saturdays
9.00am to 12.45pm
Looking for a vets in Peterborough or Northants?
THEN CALL US TODAY on 01832 270201 TO GET A QUOTE FOR TREATMENT, FOR A PERSONAL TOUR, or TO REGISTER YOUR PET