Offers & Products from New Lodge Vets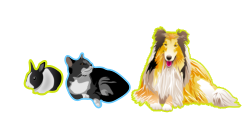 Bravecto flea free year offer
Buy three Bravecto doses for the same dog over the course of a year at New Lodge Veterinary Centre and receive the four dose free.
[offer ends 31/12/2015]
Products we sell
We offer a range of animal related products for sale in our reception area including:
Lupine Leads
Collars and Harnesses for Dog's and Cat's– Guaranteed even if chewed
Leuchtie Light collars
Leuchtie collars are waterproof and contain LED lights. Be bright be seen!
Royal Canin
Cat and Dog lifestage diets and prescription diets with next day delivery to order
Dog Rocks
Stops the lawn turning brown from dog urine
Various Toys
Including Kong toys, Raggers and Balls
Microchip Cat Flaps
Ask us to show you how they work
Pet Tags
Pet identification tags. Did you know that the Control of Dog's Order 1992 states that "every dog shall wear a collar with name and address of the owner attached to it"?
Reindeer Antler Chews
British Reindeer antler chews are long lasting natural dog chews that can help keep teeth clean, and do not leave any mess
Dental Disease Prevention
Water additives that reduce mouth odour and plaque, Enzymatic Toothpaste and Tooth brushes that are two headed to ease cleaning, microfiber tooth cleaning cloths.
Looking for a vets in Peterborough or Northants?
THEN CALL US TODAY on 01832 270201 TO GET A QUOTE FOR TREATMENT, FOR A PERSONAL TOUR, or TO REGISTER YOUR PET