Useful Pet & Animal Health Links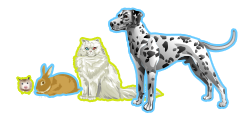 The internet is an unrivalled source of information on everything and anything. We have discovered some interesting websites which you might find of use, in addition to the pet information we provide on our site. However, please note that New Lodge Veterinary Centre has no control over the content of external websites.
Veterinary Specific Sites
Government & Pet Travel
Animal Welfare and Rescue
Animal behaviour
Pet Loss Support
Dog Health & Care
Cat Health & Care
Rabbit Welfare & Care
Poultry/Avian Welfare & Care
Preventative Health Care
Local Dog Wardens
Looking for a vets in Peterborough or Northants?
THEN CALL US TODAY on 01832 270201 TO GET A QUOTE FOR TREATMENT, FOR A PERSONAL TOUR, or TO REGISTER YOUR PET